What
users

say
The Bricksforge community is something special for us! And it makes us very happy to receive so many great words. Here is an overview of experiences that Bricks users have shared with Bricksforge.
Share Your Experience as well
Bricksforge is a groundbreaking tool for any WordPress site. It's packed with some very basic and very advanced features, all included in one. The beauty of it is how lean and optimized the code is, you can enable and disable features you need. It has really revolutionized how we see animation in WordPress. No more heavy coding, a simple drag and edit interface, its like using after effects but for web. I bought it for a basic feature and ended up deep diving into all fantastic features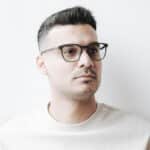 I bought this plugin back in October (When it was released) last year for the before/after element.
When I finally got some time to check out the animations/GSAP I just have to say… Wow!
Together with Daniele's second ever YouTube video I was up and running, feeling like an expert within 15 minutes 😁
In all my years of WordPress, I've never come across a developer so dedicated, responsive to clients, and outright talented at his craft. There are days I've checked the Bricksforge forum for someone requesting a cool new feature, and by the afternoon, Daniele has already pushed an already polished version live for us all to use. I highly recommend Bricksforge to anyone looking to up their design level — create "website journeys" by adding complex and interaction animations, forms and more from an easy to use and user-friendly UI.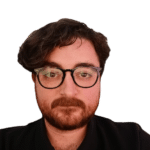 Brendan O'Connell
Ameravant Web Design
Honestly I initially just bought it for the animations, but Bricksforge can do so much more already and it's not even v1.0. The best thing is the developer (Daniele) reacts very fast to new requests and bugs and sometimes implements new features / bugfixes the same day they have been mentioned.
Daniel's BricksForge plugin is a standout contribution to the Bricks ecosystem. Beginning with his Bricks Widget Builder, he has now crafted a widely-used tool that bridges essential gaps like Forms, Helpers, and Variables. It even goes further, offering in-depth GSAP animation support. The modular design enables selective functionality, making it both powerful and efficient. Daniel's innovation and talent shine through in this plugin, and I wholeheartedly recommend it to all Bricks users.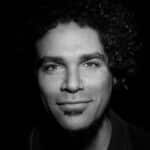 Max Ziebell
worldoptimizer
Bricksforge is a toolkit that supercharges Bricks Builder. You get GSAP animations, advanced data managment tools with ProForms and webhooks, and you can even customize the Admin area! Clients love a custom WordPress dashboards and personalized login screen, and BF allows you to add those special cusomtizations. I use BricksForge on all websites I build because it allows me to build intellegent websites for my clients. Daniele is a taleneted developer and a great guy all around. I can't wait to see what is coming next to BricksForge!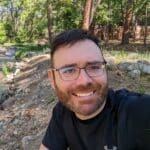 John Marino
Aperture Digital Marketing
One of the best plugin I've ever used. Feature-rich, great support, developer listens users. GSAP animations without even touching a code – it's a game changer!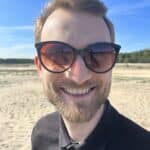 Bricksforge is hands down the best add-on for Bricks Builder. Incredibly powerful, high quality plugin, with amazing documentation and speedy development.
BricksForge is hands down the best investment into my business since Bricks itself. Every release is well coded, and every feature is well considered. BricksForge has allowed me to add glorious, **valuable** eye-candy to my client's sites at a much faster pace than I'd previously been able to. Beyond that, by installing Bricksforge, I've been able to uninstall an average of 4/5 seperate plugins on every project.
I've revised and increased my prices over the last year, in large part because of the value I've been able to pass onto my clients thanks to BricksForge.
It's quite clear that Daniele (the main dev) loves what he does, and he's put an awful lot of value into the Bricks community since I arrived.
Kudos, and thanks.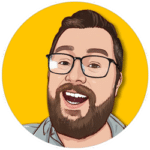 Mike Lewis
HeadSmart Digital
Bricksforge is the plugin that you buy for one or two features, and then you discover that it solves more other problems, with features already included that you had ignored.
It is the ideal tool for those who want to give their projects a boost, developed and maintained with love and passion by its creator. In short: Don't miss it!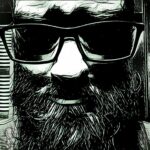 Bricks Builder is the best page builder for pros, and Bricksforge capitalizes on all the native BB features to take Bricks Builder to another level.
A Bricks native animation panel, incredible upgrade to the native forms with Pro Forms, a built-in Email Designer & much more.
Bricksforge has become an essential plugin for our workflow.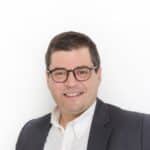 Stephen Revere
InterCultural Communications
To buy a plugin, you have to know about developer. Daniele is very creative, hardworking, pays attention to users' opinions and he is also committed to the development and improvement of the plugin, that's why Bricks forge is wonderful in every aspect.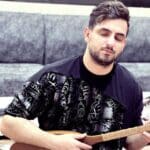 I must commend the developer's exceptional work ethic and commitment! Their responsiveness and swift support are truly impressive, ensuring that any questions or issues are promptly addressed. Moreover, their ability to consistently deliver new features at a rapid pace is remarkable. Bricksforge stays up-to-date with fresh enhancements, making it a reliable and ever-evolving solution. It's evident that the developer's passion and dedication shine through in this amazing plugin. Kudos to them for creating such a fantastic tool that enriches the Bricks page builder experience. I highly appreciate their efforts!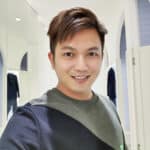 BricksForge is easily the most solid extension for Bricks. Everything feels native and the developer is thinking about innovative features all the time.
Definitely a must have addon.
Thank you for creating this amazing plugin with a great Workflow. I was allowed to create nice animations and make my website look more professional and custom using the Backend Designer. The maintenance mode is also so useful. For the price, you have so much features it's insane!
Emeric Sambardier
DNAgency
It has always been time consuming to do animations in gsap for me, so I bought bricksforge mainly with the idea that it would only help me with animations. How big is my surprise when it turned out that it received a lot more! You can perform various events in java script, use advanced form calculations, and many other useful features without which Bricks itself is truncated. And the most interesting thing is that the creator is so dedicated and involved in the project that I look forward to every news he shares on Facebook or eventually in the plugin's changelog. And seriously the price, is only a substitute for how great the possibilities of this tool are. I usually do not write reviews, but here I am ready every good word.
Bricksforge is a game-changer!
As a web developer constantly on the lookout for tools that helps and expand my work, I stumbled upon this incredible plugin. I make sure it's installed on every website I build, since it's now one of my essensials. From the very first encounter, I was blown away by the incredible features and rapid development.
The Developer – A Gem Among Gems
Behind this revolutionary plugin is an amazing developer who truly understands the needs of his community. Not only has he crafted an exceptional product, but he also goes above and beyond to ensure customer satisfaction. Whenever I faced a challenge or had a question, the developer's responsiveness amazed me. His dedication to addressing customer queries and feedback is a breath of fresh air. The developer's commitment to continuous improvement. Regular updates bring in new features, enhancements, and bug fixes, making an already excellent product even better. It's evident that the developer listens to his users and actively incorporates their input into each iteration, fostering an ever-evolving, top-tier plugin.
Highly recommended! ⚡🚀
I'm really impressed how BricksForge became a must-have extension of Bricks so quickly. The GSAP integration is brilliant. The Pro form is packed with super advanced features, yet user-friendly to set. The code is super clean. But the most valuable part is certainly Daniele: we're so lucky to have him as part of the Bricks community. He's always helpful and super responsive to his customer's requests. An example to follow for all of us.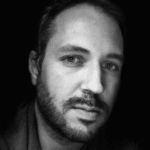 Maxime Beguin
Advanced Themer
Bricksforge is just amazing product. We were able to drop many expensive plugins when we adapted Bricksforge to our workflow.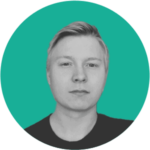 The best plugin in it's kind that I highly recommand. With Smart, Fast and Supportive founder, Daniele De Rosa.
There are no words about Daniel and the team with him behind the scenes .. I love it Great work .. waiting for more surprises .. Thanks Bricksforge ❤️
Mohammad Sobhy
MediaTime Bh
Absolutely love this plugin! Bought BF just before Christmas primarily to add GSAP animations to my projects. At first it was pretty overwhelming as it required you to know JS in order to execute these so I didn't use it much and used Motion.Page instead…
HOWEVER… I joined the FB group where the plugin developer Daniele is SUPER active, and listens extremely well to the public. Week after week new features came out, new updates and builder tweaks that it sparked my interest again.
That was the best decision! What Daniele has been adding to BF is so much more than just incredible GSAP animations. Not only has he made the interface much more easier to use for newbies and experts alike, he has been adding a ton of extra features that eliminates a lot of my existing plugins!
ProForms is on fire, especially with the webhooks features (goodbye WSforms!). Still some tweaks are needed but I am not even worried about it as Daniele listens to his community so I know these be added soon.
Also the email designer that allows you to create custom WP emails including woocommerce is an amazing asset to really personalize and brand your clients website! Also the backend designer is fantastic and just makes things so much easier.
Lastly, Daniele's support is AMAZING! Recently got stuck on a particular task, and without asking he whipped up the solution and helped me out. It is a really rare feat to have this personal outreach that puts 100% trust into this amazing brand!
Truely a great addition to my wordpress stack!
Jerry C
Smart Web Creatives